---
Highway:
I-80 & S.R. 64, Exit 173
Truck Service:
570-883-6800
Emergency Roadside Assistance:
800-824-SHOP
Fax:
570-726-7228
Current Fuel Prices
$4.649
Auto Diesel
Winterized Diesel
$4.649
BIO DIESEL 2% ULS
Winterized Diesel
Featured Deals
Take advantage of our limited time featured deals to save on snacks, drinks and electronics during your next visit to the store at TA, Petro or TA Express. Offers valid November 1, 2023 through December 31, 2023.
SAVE $75 on any BlueParrott Headset
when you purchase the Cobra 75 CB Radio
$329.97
Cobra SC400D Dual Dash Cam with Alexa
2 for $5.50 or 3 for $7
Monster Energy Cans
2 for $4
Bon Appetit Donuts & Petite Cakes
2 for $4
Mountain Dew 20 oz. Bottles
BOGO for $2
Old Trapper 10 oz.
BOGO FREE
Nabisco King Size Cookies
Country Pride
Country Pride Restaurants were founded in the heart of the Midwest with folks like you in mind. With over 100 locations coast to coast, we are proud to bring you home made flavors from across America. Stop in and enjoy a vast selection of comfort foods that are Homemade in the USA!
Hours:
11:00 AM - 9:00 PM
Amenities
CAT Scale
Dollar Bill's Slots
Driver Lounge
Game Room
Interstate Speedzone WiFi
Laundry Room
Permit Services
Pet Area
RFID Pump Start
Transflo Express Scanning
Video Gaming Terminal
Western Union
Travel Store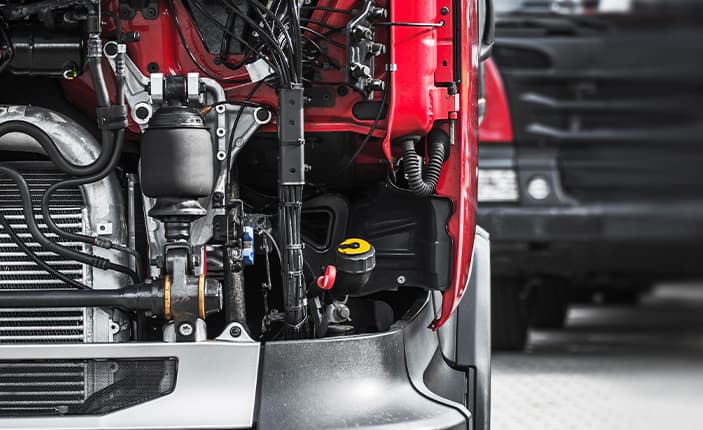 Truck Service
In-bay Service Hours: 24/7/365
Truck Service Bays: 3
Phone: 570-883-6800
Truck Service Amenities
Engine Diagnostics
Expert Truck Alignments
Oil Changes
Other Lube Services
Preventative Maintenance
Refrigerated Trailer Maintenance
Standard Services
Tire Services
eShop
DOT Inspections
Brake Svc
Electric Svc
HVAC Svc
NG Certified Truck Service
On-SITE Techs - Select Services
Roadside Breakdown Solutions
Handicapped Parking
Reserve-It Parking
About TA Lamar
Make TA Lamar in Lamar, PA on I-80 & S.R. 64, Exit 173 a part of your route. We're ready to fuel your trip with Shell gas or diesel 24/7. Refresh after a long day on the road in our sparkling clean restrooms or use our laundry and shower facilities. Satisfy your cravings with our wide range of food, snack, and drink options! Professional truck drivers can park with us overnight in one of our 168 truck parking spaces and take advantage of our numerous amenities. Don't forget to stock up on one of our food, snack, and drink options at our travel store or restaurant before returning to the road.